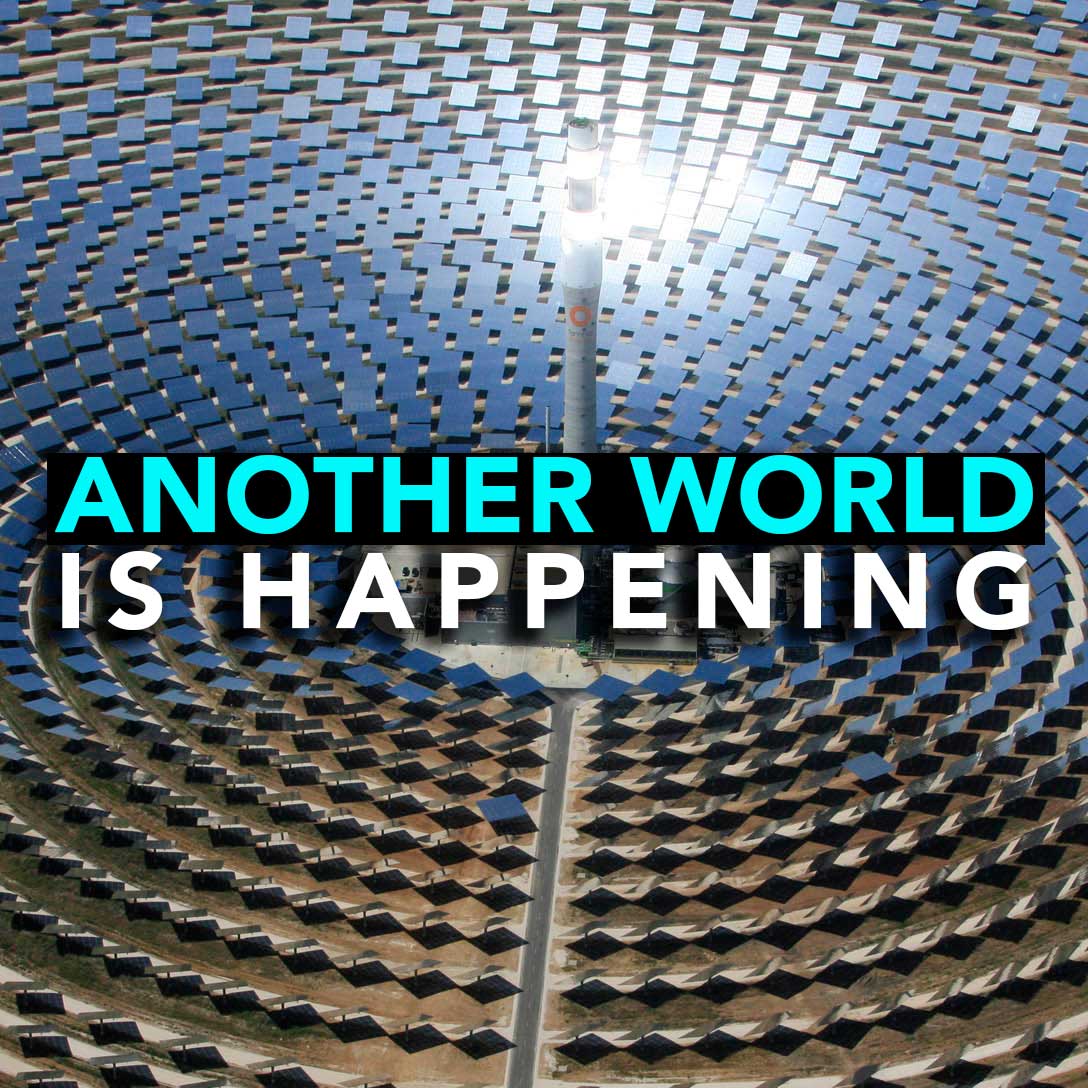 A multi-platform documentary series about the global energy revolution and the transition to a sustainable economic system.
ANOTHER WORLD IS HAPPENING is a series of short web documentaries produced in association with Uplift Connect focusing on the creative global response to this issue by focusing on the inspiring and innovative work of scientists, engineers, entrepreneurs and architects who are creating the next industrial age.
Using interviews with leading climate scientists, alternative energy engineers, clean energy entrepreneurs and transition activists it will explore the various levels of a transition process to a carbon neutral future.
The online documentary project will also feature a range of  inspiring case studies of existing technologies to showcase the potential of a clean technology future, and prove that beyond merely being possible, the 'transition' is already happening. It is taking place across the world, and fundamentally reshaping the industrial, economic and business models of the planet.
WATCH: Another World Is Happening episode 1: The World Game
Our world is on the cusp of a massive paradigm shift, a transition from one industrial model to a new cleaner, more efficient, environmentally sustainable one. Many people call this the second industrial revolution as it will greatly transform the entire way that industrial society functions.
As part of this transformation, we also need forward thinking media projects that will change the way we think about facing the problems we are facing.  ANOTHER WORLD IS HAPPENING will be an index of solutions to the climate change crisis, connecting the dots between the ideas and the reality of creating a sustainable future.
However, this is not only a documentary about what has happened, it is also a vision of how our energy sector could be redesigned intelligently to maximise our energy while neutralising our carbon footprint altogether in the near future. It is about transforming our economic and innovation to create abundance and sustainability.
Mapping the future.